The Kanban view allows you to create custom columns to match the workflow you'd like your requests to move through.
For example, if there are multiple people that need to approve each request, you could create columns that indicate which step of the approval process a request is currently at.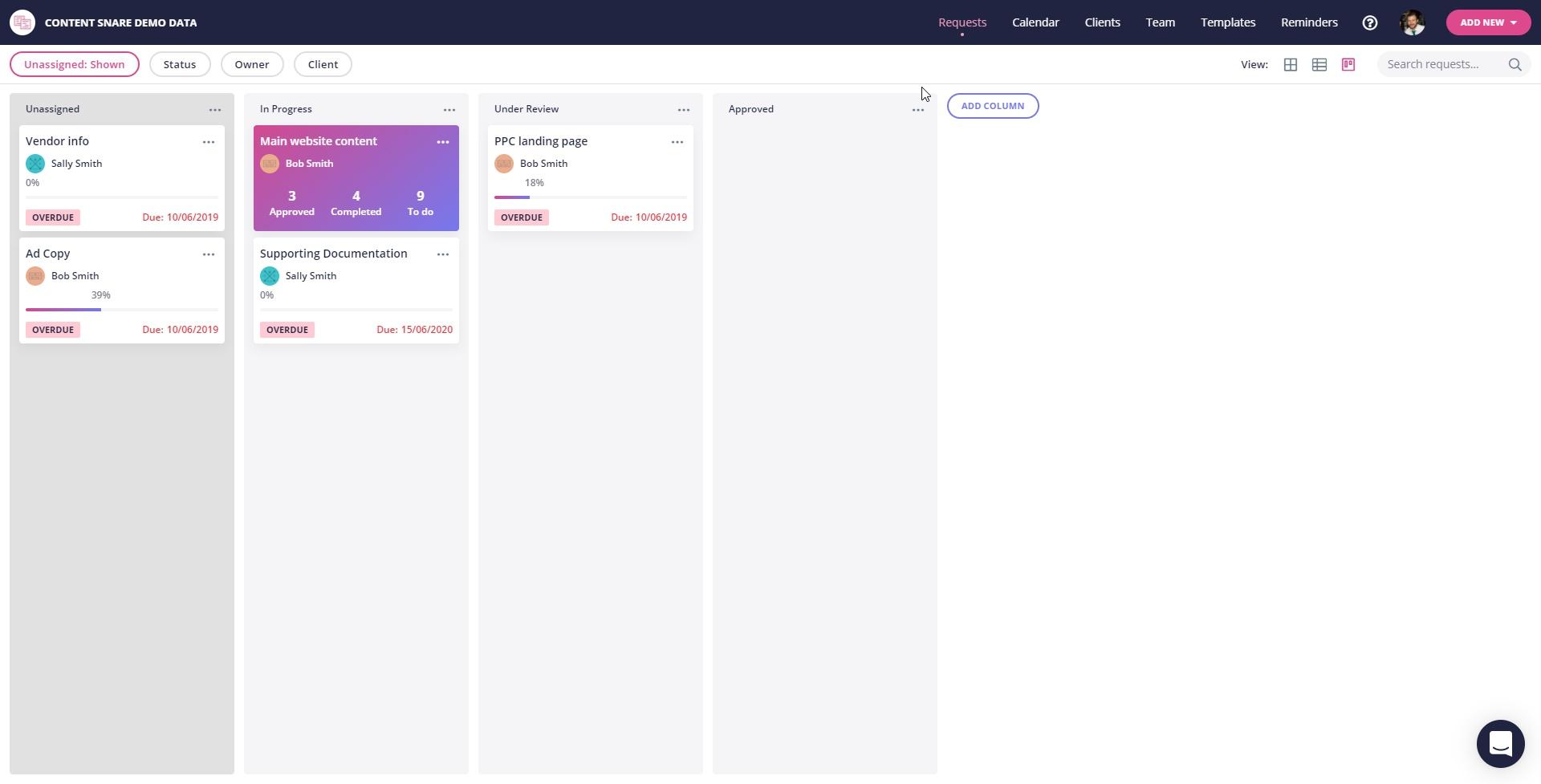 As you have complete freedom over the columns you choose to create and add, the process is totally up to you 🙂
If you don't wish to create a custom workflow and prefer to leave requests as they are, grid view and list view are also at your disposal. You can learn more about those here.